Fongo Mobile provides a free local and long-distance mobile phone communication tool for anyone to connect, communicate, and text with friends and family. By installing the Fongo Mobile App, which is free to download on your smartphone, you can make unlimited free calls to anyone in Canada at absolutely no cost to you. Except for the Canadian Territories.
Another advantage you get with Fongo is the real phone number. That's correct, with the Fongo Mobile App, you'll get a real Canadian phone number. Isn't that great? If you're more into texting and media messaging, you'll get that FREE with Fongo Mobile. But the only drawback is that the other person should install the Fongo Mobile App as well.
In the article, let's take a look at everything Fongo Mobile has to offer in 2023. Now, let's get started.
What Is Fongo Mobile?
Fongo provides free calling and messaging on iPhone, iPad, iPod touch, Android, and BlackBerry 10. Free doesn't mean less, start saving money today. Fongo is headquartered in Waterloo Region, Canada. You can also replace your current home phone service with Fongo Home Phone. Fongo Mobile App is Free to download and is available exclusively on the iOS, Google Play Store, Amazon AppStore, and the Huwaei App Gallery.
Fongo Mobile Features
Here is the list of features and benefits Fongo Mobile offers:
Free Calls and Texts – Fongo to Fongo unlimited calls and messages completely free of charge. Just make sure that your friends have Fongo installed on their phones! That's it and it is unlimited and free minutes.

List of Free Fongo Services:

Local Phone Number

Visual Voicemail

Caller ID

Fongo to Fongo Messaging

Call Waiting

Call Forwarding

Conference Calling

911 Service

Unlimited Free Calls across Canada – Including all 10 provinces free of charge

International call rates – Just 2 cents a minute to the US, UK and China.

Keep your number – You do not want to change your mobile number? Do you. Fongo lets you keep your existing mobile number, it is just an app anyways.

Oh yeah did I forget to mention – You can host conference calls on Fongo too. There's no time limit nor any fees associated.
How Does Fongo Mobile Work?
Fongo Mobile uses Voice-Over Internet Protocol (VoIP) to place and receive calls and send and receive messages using your existing data plan (3G/4G) or a nearby WiFi connection and Fongo's nationwide network.
You also have the Fongo Mobile, Fongo Home Phone, Fongo Works – The 100% FREE cloud-based phone system for small businesses and the Fongo Conference Call.
What Is Fongo Mobile Works?
Fongo Works is a free cloud-based phone system for small businesses you run on your existing smartphone.
You'll receive a free local phone number for your business with up to 6 member extensions. Sign-up takes less than 10 minutes, and your business phone system is up and running.
It also comes with great free features and paid add-ons at prices any small business would love.
Fongo Mobile Add-On Features
1. Free local Phone Number
Fongo comes with a real phone number for unlimited calling to any number. Have family and friends in a different city or province? Choose a phone number in their local area so their calls to you are free. Or log in to your account and transfer your existing home or mobile phone number to Fongo for a $25 one-time fee. It's fast and easy.
"It's completely legal. There is no catch," says Greg Dalton, president of Fongo. "It's just new technology."
2. Call for Free – Mobile or landline, unlimited
Fongo Mobile's Free Calling Cities cover 85% of Canada so you can call almost anywhere for free, anytime. Period. Plus, Fongo offers low worldwide rates with World Credits.
Fongo mobile call rates to the US, UK, and China are as low as 2 cents per minute.
You can check the Fongo World calling rates by clicking here.
3. Send Unlimited Text and Picture Messages on Fongo
Send that clever text. Upload a favorite photo. Fongo Messaging lets you share content with Fongo friends for free. All incoming text messages are free.
Add an unlimited text messaging (SMS) package nominal monthly fee to text non-Fongo phone numbers.
4. Enjoy free calling features – No "extra" charges
Fongo free calling features include visual voicemail, caller ID, call waiting, call forwarding, 911 service, and more.
Fongo Mobile can help you save hundreds of dollars even if you're under a contract with a mobile carrier.
With Fongo Mobile

:
You can eliminate your long-distance and local calling costs.

You'll almost eliminate or greatly reduce your texting costs.

Stop paying for premium features like voicemail and caller ID – you get these free from Fongo.

Consider reducing the size of your existing mobile plan since Fongo calls use data, not your expensive voice minutes. Or, switch to a data-only plan.
Have an iPod touch or iPad with WiFi? It just became your ultimate free phone with no monthly bill.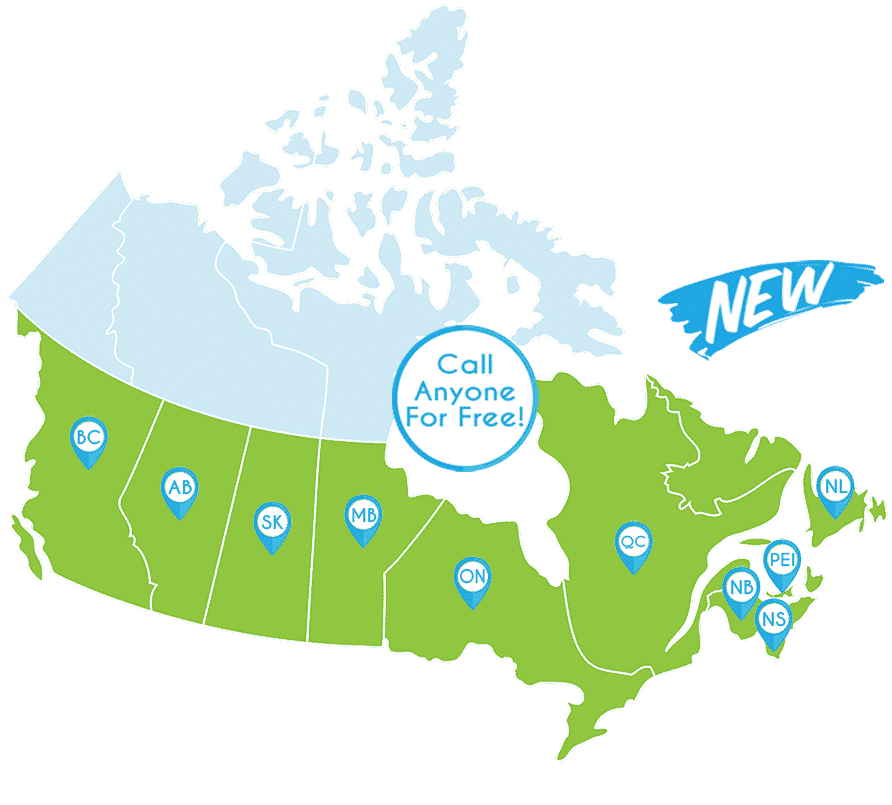 How To Sign Up To Fongo and Installation Guide
Signing up for Fongo Mobile is quick and easy.
Install Fongo Mobile on your smartphone, get your new phone number, and start placing calls and sending messages instantly with Fongo Mobile. Encourage your friends to call and text you on your new Fongo Mobile phone number.

No need to update your contact information with friends and family.

Call and text from anywhere in the world and save. Simply find a spot with WiFi coverage to place calls or send messages back home. All calls to our Free Calling Cities are free, no matter where you're calling from. Or add World Credits for calls to locations outside of Fongo's Free Calling Cities.

Receive incoming call and message notifications even if you're using another app or your phone is in sleep mode.
Fongo Paid Features
Now, that we have seen what Fongo is and what it does. Let us quickly take a look at all the paid features Fongo has to offer.
To add the below-mentioned paid features to your Fongo Mobile service, go to Fongo Mobile App and select "Add-ons" from the menu and pick the service you want.
1. If you are looking for Unlimited Canada-wide texting plans, Fongo has some of the best prices for you. Below are the plans.
2. In case, you are more inclined towards the Global Texting plans, below is what the Fongo Mobile offers:
Unlimited Global Texting (SMS)
$3.99 – 1 month

$8.49 – 3 months

$14.99 – 6 months
3. Fongo World Credits
Fongo Mobile lets you purchase long-distance credits for international calling on the Fongo Mobile App.
The cost is reasonable as well at Just 2 cents per minute to the US, China, the UK many other locations.
4. Remove All Ads
With Fongo Paid plans, for a one-time fee of $6.99 you can permanently remove all the ads, add navigation shortcuts, and have the ability to set your own call display name in the Fongo Mobile app.
5. Phone Number Transfer
You can now transfer your existing mobile phone number to Fongo for a one-time fee of $25.00.
To transfer your number all you need to do is log in to your Fongo Mobile account and select Online Store and complete the required formalities.
Fongo Home Phone
Fongo Home Phone is great for the price for a plug-and-play perspective. However, as a techie I had found a few caveats from my own experience:
Incoming caller-ID almost always presents only a number. They don't do CNAM dips, so names will only show from other VOIP providers.

Voicemail Waiting indicator updates are sometimes delayed by minutes to hours

Caller ID Time zone for provinces/territories that don't observe DST (Saskatchewan, eastern BC, Yukon) may be 1-hour off in the summer since their provisioning server doesn't have configuration exceptions for those areas…

Technically all SIP and media traffic is unencrypted. Fongo's servers don't support that if you are concerned about security.
Other than that, the call quality was always fantastic and reliable. Long-distance rates to the USA are good too. Good flexibility with forwarding and simultaneous ringing other numbers, like your mobiles too. The voicemail system can e-mail you the voicemails as sound file attachments. (low-quality MP#) – and also detects fax tones and switches to receive faxes and email them to you too as PDF attachments.
Final Words
If you are looking for free alternate ways to reduce your mobile phone expenses then Fongo mobile is a great option to consider.
Also, Fongo comes in with some great features such as calls from Fongo to Fongo phones being absolutely free which is good, especially for international calls. There's the conference call feature as well which is extremely useful and beneficial for many.
Visit the Fongo website and learn more, meanwhile my review of the Fongo mobile is positive.
If you like the content of this article and find it helpful, please share it on social media and help spread the word. Also, let me know your thoughts and comments in the comment box below. That's all for now. Stay healthy and safe. Bye now!
Top 10 Popular Posts Of All Time